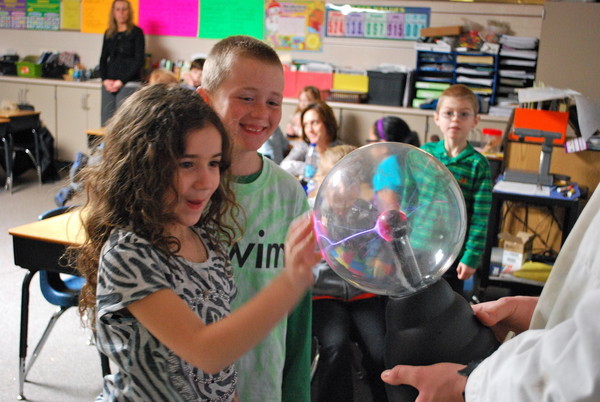 Second-graders got a chance to learn the science behind weather on March 14th  in a series of hands-on demonstrations.
Tornadoes swept through the second-grade classrooms at Concord Elementary School Monday. But these tornadoes were nothing to fear. The kids themselves created them with little more than empty pop bottles, colored water and a little shaking action. Scientist, Mr. B of High Touch High Tech of  Chicago, led the students through hands-on demonstrations to help them better understand the science behind weather. In addition to the pint-sized tornadoes, the kids also made "snow" by adding water to gel crystals, touched the outside of a lightning-filled glass globe and witnessed how salt melts ice.
Second-grade teacher Courtney Cozzolino said it was the first time the school had asked High Touch High Tech to give a lesson on weather. "(The kids) are absolutely thrilled about it," she said. "They've been talking about it all week."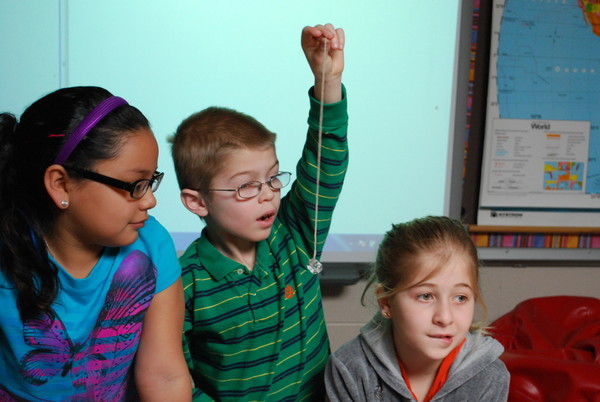 The demonstrations were a great way for the kids to actually see in action the concepts they'd been discussing recently in class, Cozzolino said. "It reinforces the skills they've learned, which is exactly what you want as a teacher," she said. "It's able to make it concrete, which is exciting.' And there was no lack of excitement in the classroom. As the instructor announced their chance to touch the lightning globe, the kids gasped and shouted their reactions:
"This is awesome!"
"I'm scared!"
"This is insane!"
But even though some doubted the sanity of touching a glass ball full of static electricity, the demonstration quickly became a class favorite.
"It wasn't actually scary; it was cool," second-grader Luke said. In another classroom, second-grader Tristan marveled at the snow demonstration. "The snow is fluffy and wet!" he said in disbelief. And for some students, it was just too hard to pick a favorite moment. "This is my favorite," second-grader Zachary said. Then he giggled. "Actually, all of it's my favorite."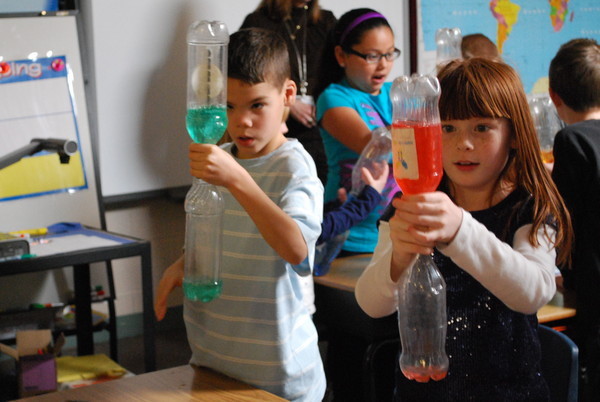 If you would like to find out how to bring FUN Science to your Chicago area classroom, check out High Touch High Tech of Chicago!
Phone: 847.292.1124
Read the full article here: http://darien-il.patch.com/articles/weather-experiments-blow-into-concord-classrooms