Over the weekend High Touch High Tech-Western North Carolina's Asteroid Amber, attended a fabulous birthday party extravaganza at the Biltmore Park Clubhouse for Caroline's 7th birthday party. This birthday girl had a Greek Goddess themed birthday but happens to LOVE science. So we threw her the best science Goddess birthday EVER! Check out the awesome pictures below.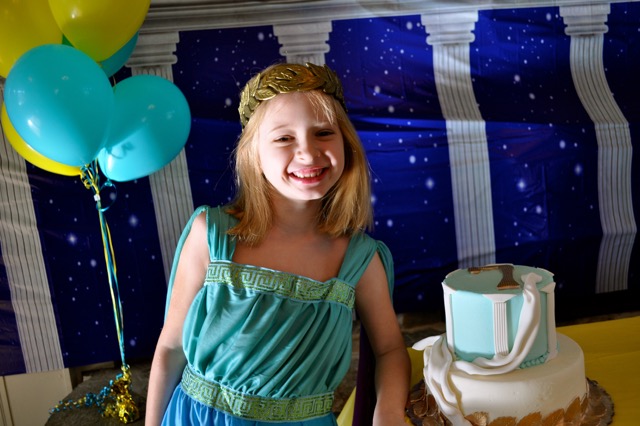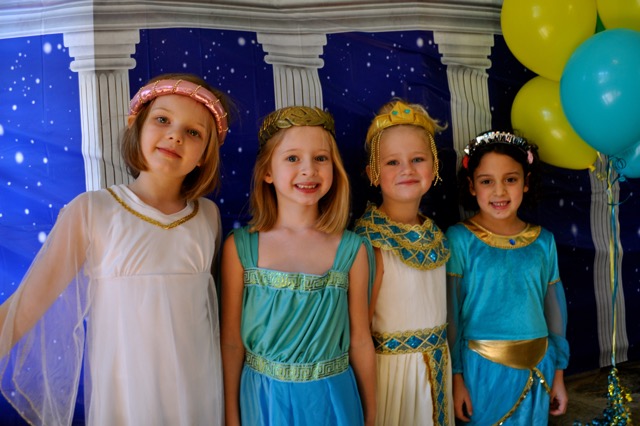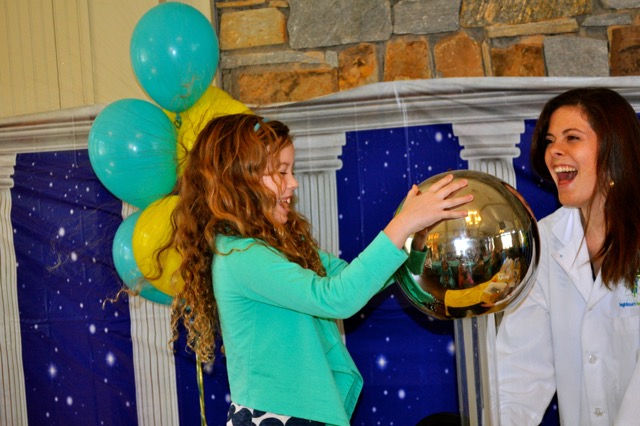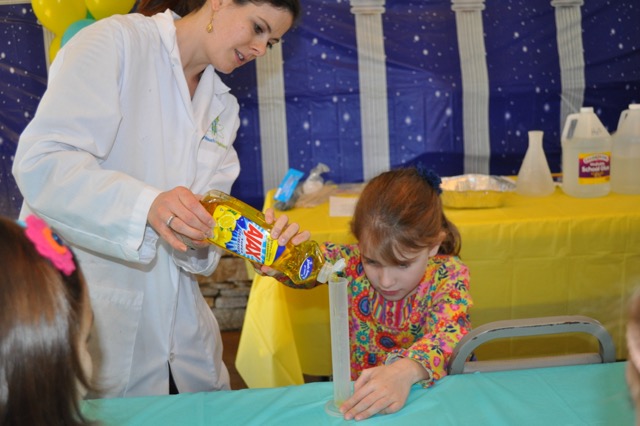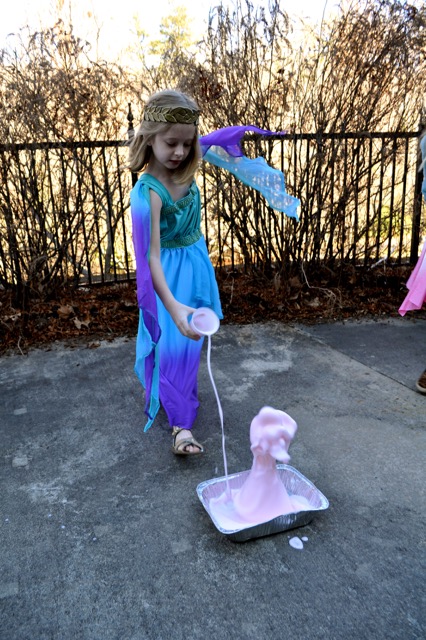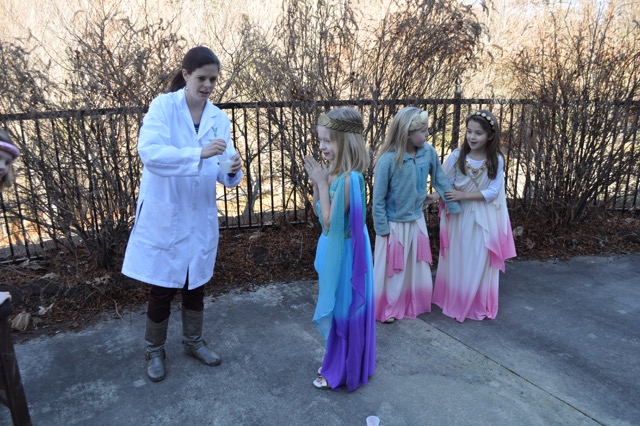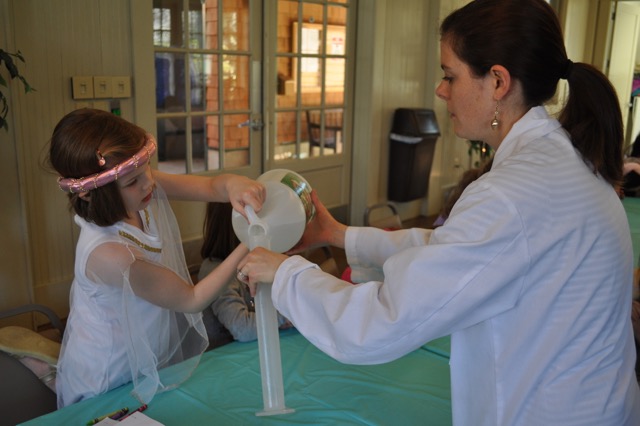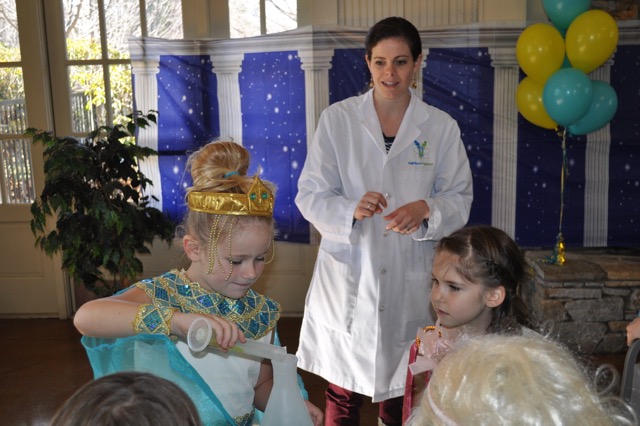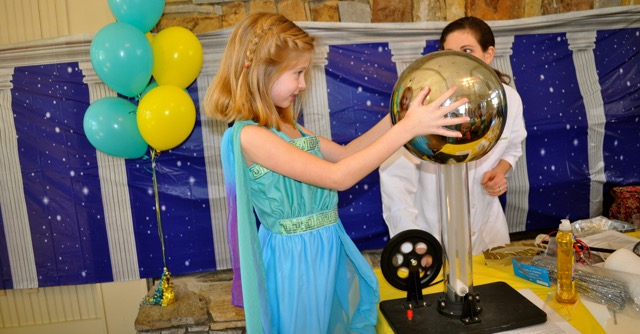 The girls got to erupt a volcano just like Mt. Vesuvius, they had a hair-raising good time when they used our Van der graaf machine, they had fun while making Siren's Smile Putty and Apollo's Scepters!
Caroline we hope you and your friends had a fantastic birthday party!