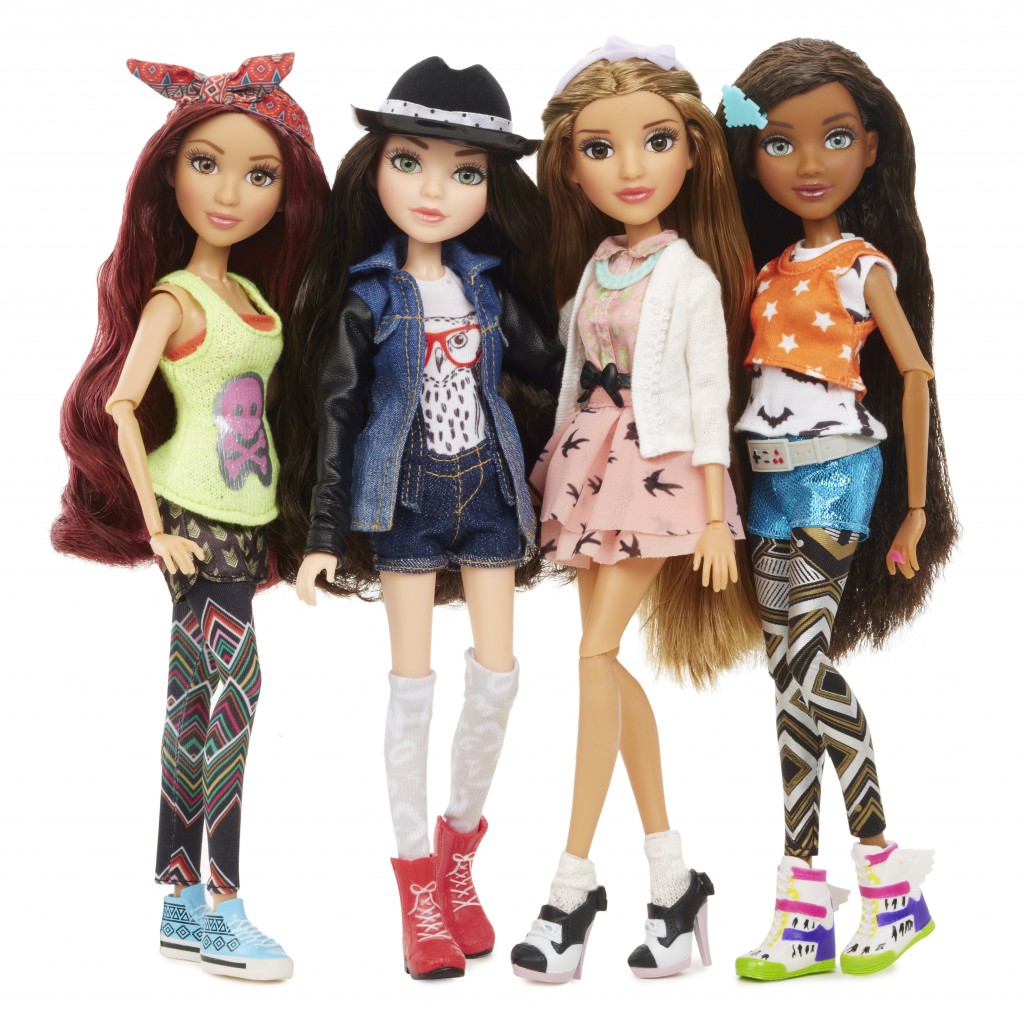 Image Source: MGA Entertainment – Permission grated to use Image on  8-11-2015
Science, Technology, Engineering, and Mathematics make up the acronym STEM. The integration of STEM has gained momentum in education in the United States. This is partly because of the increased emphasis on it by the National Science Foundation (NSF) and federal funding of legislation for STEM.
Recently the toy company MGA Entertainment launched a line of four dolls, each of which focuses on an aspect of STEM. Each doll comes with a working experiment kit, so kids can play and feel inspired to learn more about science, technology, engineering and mathematics. The line of dolls called Project Mc² comes with a matching experiment kit, to create working volcanoes, lava lights, glow stick necklaces or blueprint skateboards.  Customers can build and rebuild all of these projects using household ingredients.
Why dolls?
In response to a growing demand to get girls interested in STEM, MGA Entertainment released dolls that could act as smart, empowered role models.
In addition to incorporating STEM, MGA Entertainment didn't want every doll to look exactly the same.
"We wanted the characters to reflect what a real life group of friends would look like," Isaac Larian, CEO of MGA Entertainment said. "Each character is engineered to stand at a different height, has a unique face sculpt and represents a different cultural background."
In addition to the release of the dolls, a Netflix Original series also titled Project Mc² will premiere on August 7, 2015. The show focuses on four girls inspired by the dolls who are recruited to join a top-secret spy organization.