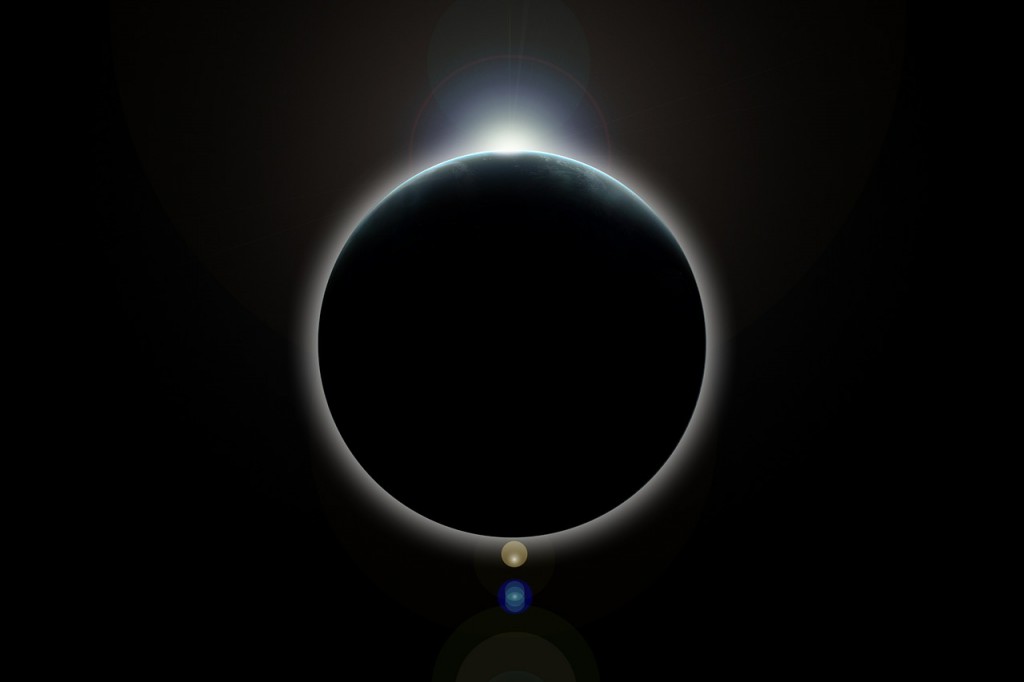 A total lunar eclipse will take place on September 27, 2015. It is the latter of two total lunar eclipses in 2015, and the final in a 
tetrad
(four total lunar eclipses in a series). Other eclipses in the tetrad are those of April 15, 2014, October 8, 2014, and April 4, 2015.
This Sunday, September 27th, 8:30 p.m. – midnight, UNC Asheville will host a viewing of the upcoming total lunar eclipse, and you're all invited! Unlike our public stargazes, registration is not required to attend.
The viewing will take place in lot P8 on the UNC Asheville campus beginning at 8:30 p.m. The eclipse begins at 9:07 p.m., with totality beginning at 10:11 p.m., and the event will end at midnight. We will be turning off the lights in P8 to provide for a better viewing experience.
Please park in the Reuter Center lot, lot P10, and walk across the road to lot P8. Those with special needs may be dropped off in P8.
A determination about the weather and possible cancellation will be made prior to the event and will be posted to lookoutobservatory.unca.edu.
This is the last total lunar eclipse viewable in Asheville until 2019, so even if you don't join us, be sure to look up that night to catch a glimpse of it.
Read more about what else makes this eclipse special on Lookout Observatory's Special Events webpage.