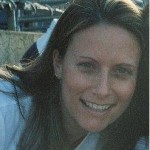 It is with great pleasure that High Touch High Tech announces the promotion of Terri Connolly to her new position of Vice President, Brand Development.  The promotion recognizes Terri's strong leadership and her contributions to the overall success of the High Touch High Tech brand.
As Vice President of Brand Developement, Terri will oversee all aspects of brand development, as it relates to brand growth, franchise support, licensing, and corporate partnerships as well as manage the local operations within Western North Carolina & the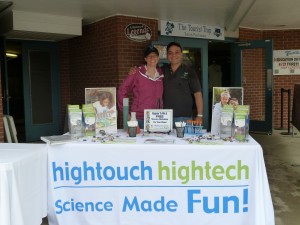 Greenville/Spartanburg territories of South Carolina. High Touch High Tech Inc. is currently comprised of 27 offices which make science fun in 5 countries across 3 continents. Over the past 6 years, Terri has consistently proven her ability to impact the highest levels. She provides endless and tireless support to any task she takes on all while maintaining her impeccable work ethic.  Terri's previous title was Director of Franchise Support & Brand Development.
" Terri's inspirational leadership and commitment to High Touch High Tech and to each individual franchise location have won her the respect of colleagues, customers and corporate partners," said Dan Shaw, President of High Touch High Tech Investment Corp. "She has achieved impressive results by building lasting partnerships with current and prospective franchisees, businesses and communities across the world. I am confident Terri will continue to serve as an outstanding ambassador for High Touch High Tech, helping people and businesses realize their full potential."
During her time at  High Touch High Tech, Terri has been an integral part in pioneering new corporate partnerships, launching numerous corporate initiatives and has successfully grown the HTHT brand to new heights. This includes navigating the company through an innovative and complete brand transformation in 2007 as well as strengthening the corporate partnerships with Royal Carribbean Cruise Lines & Beaches resorts.  She has diligently supported our franchisees in so many ways, equipping them with the right tools, skills, knowledge and innovation they need to grow their business &  become successful. Her leadership has enabled the brand to become a fundamental part of science education for more than 6 million educators & students across the globe.
Commenting on the announcement Terri said, "I am very proud to be a part of High Touch High Tech during an exciting time of new challenges and new opportunities for the brand. My goal is to make High Touch High Tech a household name by continuing to expand the brand globally so that children across the world can experience our programs."
Please join us in congratulating "Terrific Terri" on this milestone in her career!