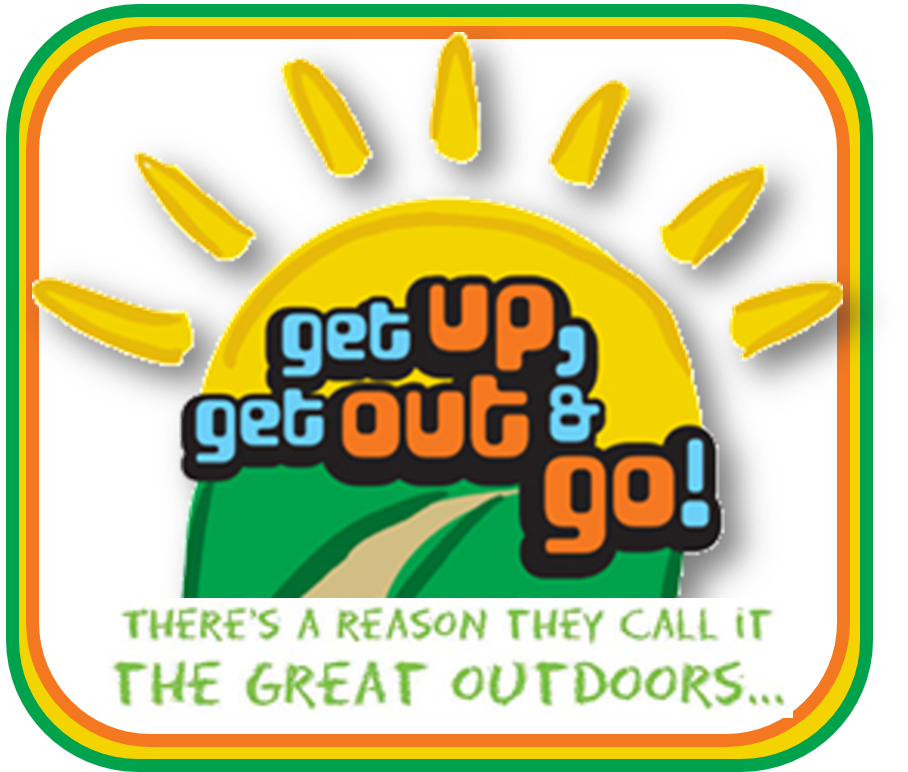 The nature of the modern family has changed, as in, there's not much nature in it!
American families have moved indoors over the past two decades, taking a mental and physical toll on today's population. Spending time outside is good for mental and physical health. Even more, it's FUN and helps families to build a lasting connection to nature and to each other.
Some say it takes a village to raise a family. This month, discover why we say it takes a backyard, a playground, a park!
Easy Ways to Celebrate June as Great Outdoors Month
Studies show that families that spend more time outside are more likely to live an active lifestyle, maintain a healthier body weight, are less likely to be nearsighted, have higher vitamin D levels, display more empathy and less stress, have better mental health and have increased attention spans and improved critical thinking skills.
Each June, an impressive collection of organizations, agencies and companies work together to galvanize public attention around the value of spending more time outdoors. In 2013, President Obama declared the month of June "National Great Outdoors Month."
With much of the country eager to put this year's winter & "snow-mageddon" behind them, summer has never been so eagerly anticipated. Here at HTHT, we're planning on celebrating in many different ways, but here are a few of our staff favorites:
Dinosaur Dan:Go camping, either in the backyard, the National Forest or in the Blue Ridge Mountains.
Terri-Dactyl:Go hiking on a new trail & go bike riding (a lot!)
Atomic Aimee:Start bird watching from the kitchen window & learn how to distinguish different types of birds.
Lunar Leslie:Find all of the Night Sky Constellations and view the stars through a telescope
Molecule Melanie:Go on a critter-seeking scavenger hunt to discover what might be living in our backyard (especially looking for a frog or an owl!) Keeping a Nature Photography Journal to document our memories along the way.
Great Outdoors Month 2014 is upon us bringing with its boundless opportunities to satisfy those cravings for fresh air & sunshine! If you're looking for ways to get your family up & out this month, then look no further! Keep reading to discover how YOU can put the great back into The Great Outdoors! 
Fabulous Events!
Great Outdoors Month offers many events, large and small. The pillars of Great Outdoors Month include widespread national events ranging from National Trails Day® to National Fishing and Boating Week, from National GO (Get Outdoors) Day to National Marina Day and we can't forget our favorite, the Great American Backyard Campout. There are numerous state parks, local park departments and nature centers, hosting weekly events throughout the month, providing an array of things to see & do with everything from incredible exhibitions to innovative, hands-on experiences.
Amazing Places!
Great Outdoors Month is also about amazing places. Not sure where to go? That's OK! Check out NatureFind, a unique tool designed to help you locate the most amazing places in the country. From misty mountain peaks to sandy seashores, these amazing places are as close as a step out the front door. Even the smallest amount of fresh air can help to strengthen your connection with nature and have lasting health benefits such as reducing stress levels.
Remember, too, that you don't have to travel far and wide to get a dose of the great outdoors. From your own backyard to your neighborhood park, there are dozens of opportunities to "Get Up & Get Out" close to nearly everyone in the U.S.
Great Things to Do!
Whether your summer itinerary includes traveling or staying at home, the possibilities for scientific discovery and exploration are as vast & great as Mother Nature's own backyard!
With a little planning, the great outdoors transforms into the ideal laboratory for scientists of all ages to explore the world around them. Whether it's spending a night outside in a tent, watching a butterfly dart across a garden that your family cultivated, hiking a new trail or simply daydreaming beneath a shady tree – you can kick start your summer with activities that are not only FUN, but set the stage for an epic summertime adventure that's meaningful & memorable for the entire family.
This month, we challenge you to unplug your family & set out on an adventure into the wilderness wonderland that surrounds you. Check out our Sizzlin' Summertime Science: FUN in the Sun Guide for a list of activities that will help even the most indoor-oriented families enjoy the Great Outdoors. 
School may be out for the summer, but science FUN is always in!
Stay connected with High Touch High Tech all summer long & share your Sizzlin' Science outdoor adventures with us!
Click here to email us or stay connected and become a part of the HTHT Community on Facebook & share your pictures, field guide entries & more!
Resources: