High Touch High Tech announces new corporate partnership with DreamWorks Animation!
DreamWorks Animation is known throughout the world for their high-quality entertainment, including  animated feature films, television specials and series, live entertainment experiences and online virtual worlds. When it comes to promoting their films, DreamWorks is known for their exciting partnerships with some of the worlds top companies such as AT&T, Mattell, McDonalds & VTech.  DreamWorks has now added High Touch High Tech to their list of partners!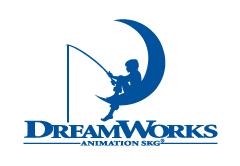 As the world leader in innovative science programming, High Touch High Tech is excited to partner with DreamWorks to develop meaningful, memorable and compelling science programs to align with their 4 franchise properties. These properties include:
Shrek
Madagascar
Kung Fu Panda
and How To Train Your Dragon
High Touch High Tech has been fueling the imaginations of children everywhere, since 1992 and franchising since 1994.  Over 4 million people participate in High Touch High Tech programs each year spanning the ages from preschool to senior adults. High Touch High Tech currently operates 30 franchise locations in 5 countries including: The United States, Canada, Singapore, South Korea and Turkey.
Stay tuned for more details on this exciting new partnership!
Learn All About Dreamworks Here:
http://www.dreamworksanimation.com/