Written by: Science Made Fun! on October 15, 2012 @ 11:33 am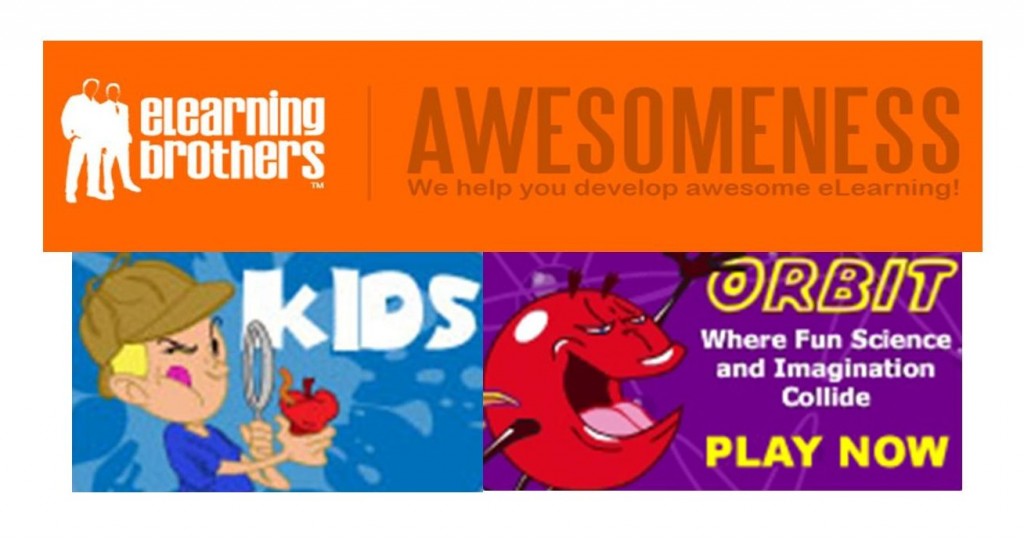 This past March, High Touch High Tech introduced a new interactive e-learning community, ORBIT, that has taken the science education world by storm!  This addition to our popular ScienceMadeFunKIDS.net transforms an ordinary computer into an exciting science lab engaging kids in exciting games & trivia. With games such as Tropical Monster, The Water Cycle & Infest Station – students put their science skills to the test & are challenged to experience common science concepts outside of the classroom.  Of course, none of this would be possible without the talent of our very own Arachnid Allen! 
Recently, E-Learning Brothers- a world renowned multimedia & graphic design company, highlighted the incredible games that Allen created for ScienceMadeFunKIDS & ORBIT. This global recognition applauds Allen for his incredible creativity, ingenuity & hard work that he put in to developing the these interactive games. With Allen's help, High Touch High Tech & ScienceMadeFunKIDS has become the premiere online science community for FUN, hands-on science for  kids across the globe!  
Check out ORBIT on ScienceMadeFunKIDS by clicking here! 
Catogories:
Extra! Extra! HTHT in the News
,
Uncategorized