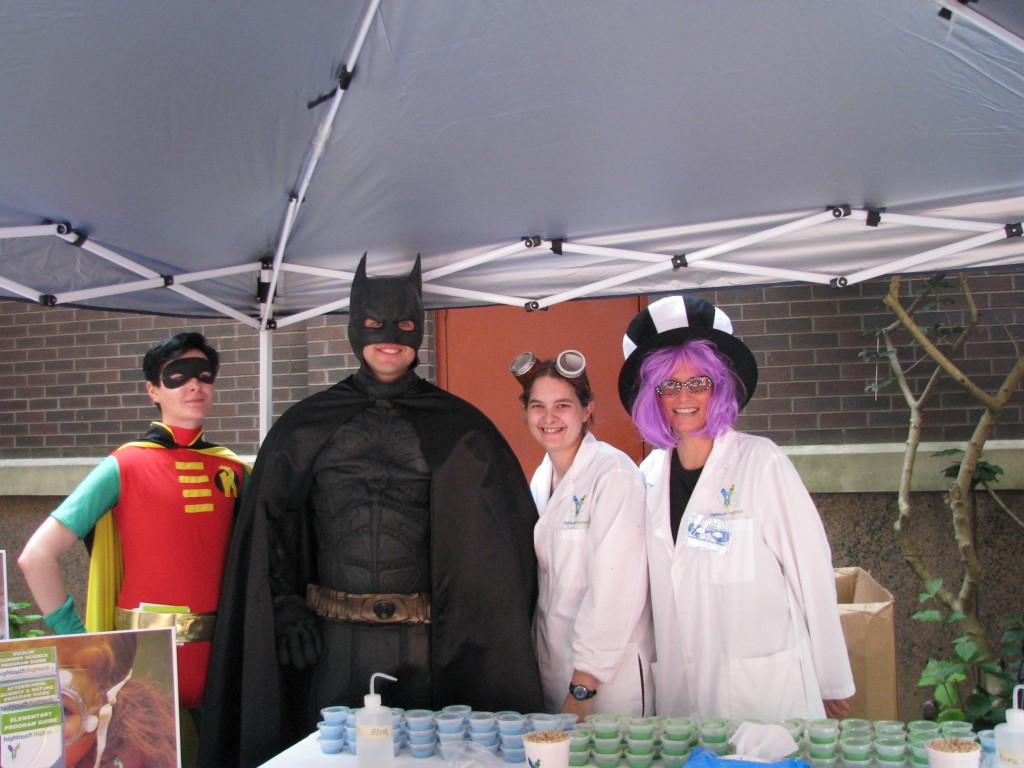 It's a bird… It's a plane… no, it's scientists from High Touch High Tech of WNC making "Super Hero Slime" to ensure hours of hands-on fun for all citizens of Asheville.
On Saturday, May 21st, The WNC High Touch High Tech team joined forces with the heroes and villains of Asheville, NC to bring science fun to the attendees of Fanaticon, the city's second annual free comic book convention.
The scientists dressed in their best mad science costumes, and made green and blue "Superhero Slime" for over 500 delighted kids — and more than a few adults! Educators and parents from as far away as California were there, and had the opportunity to learn more about our programs and sign up for our E-News.
A huge thank you to Chance Whitmire, Michael McMurtrey, the volunteers and costumed cast, and everyone else at Fanaticon, for having us and providing such a fun event for so many kids and adults!
Check out all the fun pictures below of High Touch High Tech at Fanaticon!